Outdoor Sports Seniors Can Enjoy in the Summer
Home Care Darby PA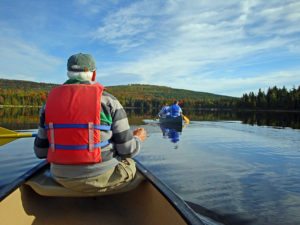 All year long people of all ages look forward to summer.  Sunny weather, warm days, and plants in bloom make summer a great time for getting out of the home and spending time outdoors having fun.  For seniors, summer can be a great time to start being more active, exercising more, and getting more physical activity.  The health benefits of exercise for seniors are numerous and they are essential to their care and having good quality of life.  Exercise can help senior to avoid certain chronic medical conditions such as type 2 diabetes, heart disease, and more, and it has many benefits for mental health.  In the summer, exercise can be done more easily by seniors since the weather is favorable and it can be fun to exercise with friends.
Read on for list of fun outdoor sports that are enjoyable to play and can be great social experiences, as well.  If your loved one is looking for a new hobby or activity, encourage them to try one of these great sports this summer! 
If you live near a lake or river, canoeing can be an excellent summer activity for your senior loved one.  Since canoeing has to be done with a buddy, it is a great social activity as well.  Your loved one may enjoy seeing the sights along the river or lakeshore and they will be getting an excellent upper body workout while doing it.  Many parks have canoes available for rental at very reasonable prices.
For many, golf is a relaxing activity that is great for connecting with friends and unwinding.  Encourage your loved one to spend a day golfing and enjoying the sunshine.  Even if they use a golf cart, golfing requires plenty of walking and physical activity.  Just be sure that they pack a water bottle so that they can stay hydrated.
For seniors who enjoy sports that have a faster pace and are very exciting, tennis is a great option.  It can be fun to play with a friends and it is a great upper body and lower body workout.  Since the game can be so engaging and fun, you senior loved one may not even notice they are getting such a great workout!
Cycling is a great way to explore a town, a nature center, or even run a quick errand.  It is a great activity for seniors who need a low-impact exercise activity that is easy on the joints.
If you or an aging loved one are considering  Home Care Services in Darby, PA, please contact the caring staff at True Direct Home Health Care today.
Latest posts by Perry C. Doc Alleva, Owner & Administrator
(see all)