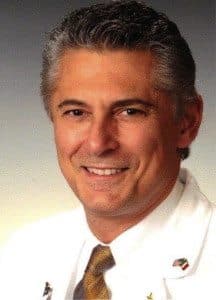 The rest of the True Direct Home Health Care team is comprised of clinical nurses, home-care therapists (Physical, Occupational and Speech) and certified home health aides all of whom have dedicated their lives to caring for individuals and helping their family in the comfort of ones home or living environment.
Almost all of our senior staff have each over 20 years experience in the home care setting. This agency is constantly updating their practices and procedures, partaking in ongoing training and always has an eye on the latest medical information, treatments and strategies — all with the simple goal of providing the most professional, clinical and personal home health care available.
24 hours a day, 7 days a week, anyone can contact a live person to discuss their medical situation, ask a question or simply reach out for timely information. It's this personal touch that makes True Direct Home Health Care seem like part of your family!
Get Started
Get Help on Info & Pricing
More than 25 years of healthcare experience as a physician with a strong history of quality care, building anesthesia practices, department leadership, medical staff leadership, administrative support and clinical services for not-for-profit and proprietary hospitals in community settings.
A leader with demonstrated results in achieving operational improvements in my anesthesia department at two area hospitals, creating programs and cultivating cohesive and productive management and patient care teams.
Currently enrolled at the Ervian Haub School of Business at Saint Joseph's University pursing an M.B.A.  Ultimate goal is management, consulting, and leadership position in healthcare.
Shareholder and managing partner of my current group, Society Hill Anesthesia Consultants.
Alice Yuk-Mui Chan, CRNP
After caring for children in educational and clinical settings in her home country of Hong Kong China, Alice came to the States to continue her nursing career, dedicating herself to her community first and foremost and to home health care as her specialty.
Placing her roots here in Philadelphia, she has 3 years of healthcare experience as an Adult Nurse practitioner with strong history of quality care, medical staffs support and leadership, and clinical services for a non-profit community clinic. Alice has a very strong teaching background and exceptional communication skills with all different communities in the city and health professionals across the health spectrum.
She graduated from Thomas Jefferson University as Registered Nurse with Bachelor Degree in Nursing. Also she's graduated from La Salle University as Adult Nurse Practitioner with Master Degrees in Nursing.
Two years ago she joined the True Direct Home Health Care team as the Clinical Nursing Director. In her spare time Alice works tirelessly with  her local church and their community outreach programs.