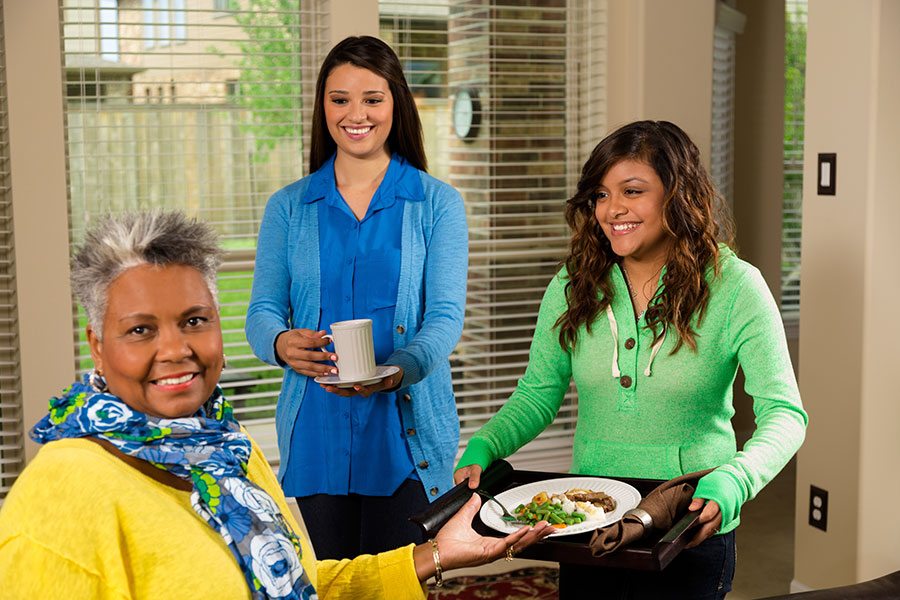 We're there when you need us to help make life easier for you and your loved one who wishes to remain independent in their home and community for as long and as safely possible.
True Direct Home Health Care, LLC provides a variety of personal care services to assist with the activities of daily living giving you additional peace of mind and your loved one the dignity and comfort he or she deserves. If needed, our services include Alzheimer's and dementia-care, stroke care, therapy solutions care and other health care related services for you to consider.
For your convenience, please complete the form on our website for any inquiries you may have and one of our dedicated care manager will contact you immediately to answer your questions and schedule a free health screening/interview for you, your loved one and your family.
We understand that it is difficult making the decision to get outside help to care for an aging loved one. But did you know that there are available wavier-based programs that would allow caregivers like yourself to earn a salary, gain full-time employment while taking care of your own loved one at home?
True Direct Home Health Care, LLC provides personalized in-home health care services to seniors, injured, the disabled, and those chronically ill at their own home or various settings. Those settings include independent living facilities, assisted living facilities or where the individual calls home. We offer a wide range of services that will be administered by our compassionate and well-trained professionals who will support and assist you every crucial step of the way. We offer temporary and long term care depending on the individual care plan as specified by either their primary doctor or the independent medical examiner who specify each individuals personalized home care plan.
Are you providing the home care services yourself and are starting to wear out causing an impact on your work and your family?
Has caring for your loved one become such a financial burden that you're not sure you can take care of them at home anymore?
Do you fear for your loved one's safety?
Get Started
Get Help on Info & Pricing
Our In-Home Care:
 Ambulation/Exercise Assistance
Assistance With Feeding/Meal Preparation
Assistance With Bathing/Laundry/Grooming
Assistance After Surgery
Companionship
Light Housekeeping
Medication Reminder
Pet Assistance
Remind/Arrange Medical Appointments
Respite Care
24 Hour Live-In
Escort for Shopping and Errand Assistance
• Escort to the Movies/dinner
• Vacation Companion
Skilled Health Care Services:
Home Care Nursing
Physical Therapy Solutions
Occupational Therapy
Speech Therapy
Cardiopulmonary care
• Diabetic Management
• Disease Management/Education
• Help Obtaining Medical Equipment
• IV Therapy and Medication Injections
• Medication Management
• Nutritional Education
• PEG/G-tube Care
• Post-Operative Care
• Wound and Ostomy Care
Personal Support Services:
Transportation Assistance
• Medication Pick Up
Personal Emergency Response System
Health Insurance Consulting
Legal Assistance
Adult Protective Services
Our Care Process:
Initial consultation: Our care team assess your needs and your home environment to determine the type of care needed. This consultation can take place at your home or chosen facility with anyone you please to have present.
Selecting a care giver: We will provide you with your own personal chosen caregiver who will meet your needs and reflect your interests and specific preferences. This caregiver can be a family qualified member.
Customized plan of care: A plan of care is designed to fit your unique situation. Our goal is to return the individual to their highest level of relative health, well-being and independence.
Looking for a Job?
Use Our Careers Page for Questions & Info