Health Benefits of Coconut for Elderly Adults
Elder Care Upper Darby PA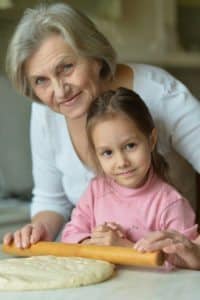 It is easy to see that coconut-based foods are becoming very popular. The flavor of coconut is also wonderful for summer weather. It is mild and refreshing and it be reminiscent of tropical destinations. Coconut oil, coconut flake, coconut milk, coconut water, and more are commonly used in cooking and baking, but coconut can be high in fat. Even though coconut is high in saturated fat, which should be eaten in moderation, it does have many benefits that can be great for an elder adult's diet.
Read on for some more information about the health benefits of coconut and how you can incorporate it into your elderly loved one's diet.
* Using Coconut Oil
Coconut oil can be used in place of butter or oil when baking, sauteeing, or even as a topping. It can also be used in place of foods such as margarine and shortening which often contain trans-fats, a very unhealthy type of fat. While it is healthier than these foods, coconut oil is high in saturated fat which can negatively effect cholesterol levels, so it is best when used in moderation.
* Using Coconut Milk
Coconut milk is a product that is high in calories, but it is also a good source of iron, manganese, copper, and potassium. Coconut milk can be used in place of dairy milk or cream for elderly adults who are lactose intolerant or have dairy sensitivities.
* Drinking Coconut Water
Coconut water is an excellent beverage choice for elderly adults. It is hydrating, low in calories, and rich in potassium, an essential electrolyte. It is a tasty alternative to plain water, but it doesn't have the sugar or empty calories of sodas and juice-style drinks. Coconut water is a great beverage to have on hand during the summer when your elderly loved one will be in need of something refreshing to drink.
* Using Coconut Flour
Coconut flour is a flavorful alternative to white or all-purpose flour in baked good recipes. In addition, it is rich in fiber, a nutrient that elderly adults need every day. For elderly adults with diabetes, coconut flour can be a great ingredient to use in baked goods as it lowers the glycemic index which helps to keep blood sugar levels in check. In addition, it is a great wheat flour alternative for those with celiac disease.
If you or an aging loved one are considering  Elder Care Services in Upper Darby, PA, please contact the caring staff at True Direct Home Health Care today.
Latest posts by Perry C. Doc Alleva, Owner & Administrator
(see all)