How to Help Your Elder Loved One to Brush Her Teeth
Elder Care Broomall PA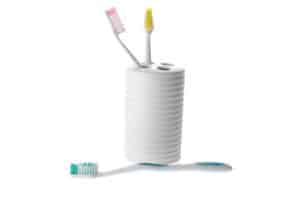 Managing your elder loved one's dental health can be frustrating for family caregivers. You may worry about doing too much for your loved one or even not doing enough. Your loved one may still be able to handle a good bit of her dental care on her own, but it helps to know when to step in.
First, Try Letting Her Mimic Your Actions
If your elder loved one is in the beginning stages of dementia or she simply isn't sure how to brush on her own anymore, having an example can help her quite a bit. Try brushing your teeth alongside your elder loved one. Show her what you're doing and make it easy for her to mimic your own actions.
Pick out a Toothbrush Together
The toothbrush that your elder loved one uses can make a big difference about how well she can help you keep her teeth clean. Consider investing in an electric toothbrush. These can make the job much easier and can be less difficult for someone with motor skill difficulties to use. Make sure that you go out to get a toothbrush together and let your loved one help pick out the one that she likes best. This gives your loved one some agency in the choice.
Let Your Loved One Brush First
Another option is to let your elder loved one do her best job at brushing first. Afterward, you can take over for her and help to make sure that all of her teeth have gotten brushed. Even if your elderly loved one doesn't brush well at all, this helps her to feel that she's participating and keeps her involved in the process.
Follow up with Tools that Make Dental Hygiene Easier
As you start to take over your elder loved one's daily dental care, there are tools you might be more interested in trying that can make the job easier. Water-operated flossing machines can get into more spaces easily, for example, or you might want to try pre-loaded flossing tools. Another idea to consider is to schedule more frequent cleanings with your loved one's dental hygienist. That can help to keep your loved one's teeth from developing much plaque.
Talk to your loved one's dentist and elder care providers to get additional tips that might make dental care easier.
If you or an aging loved one are considering Elder Care Services in Broomall PA, please contact the caring staff at True Direct Home Health Care today.
Latest posts by Perry C. Doc Alleva, Owner & Administrator
(see all)